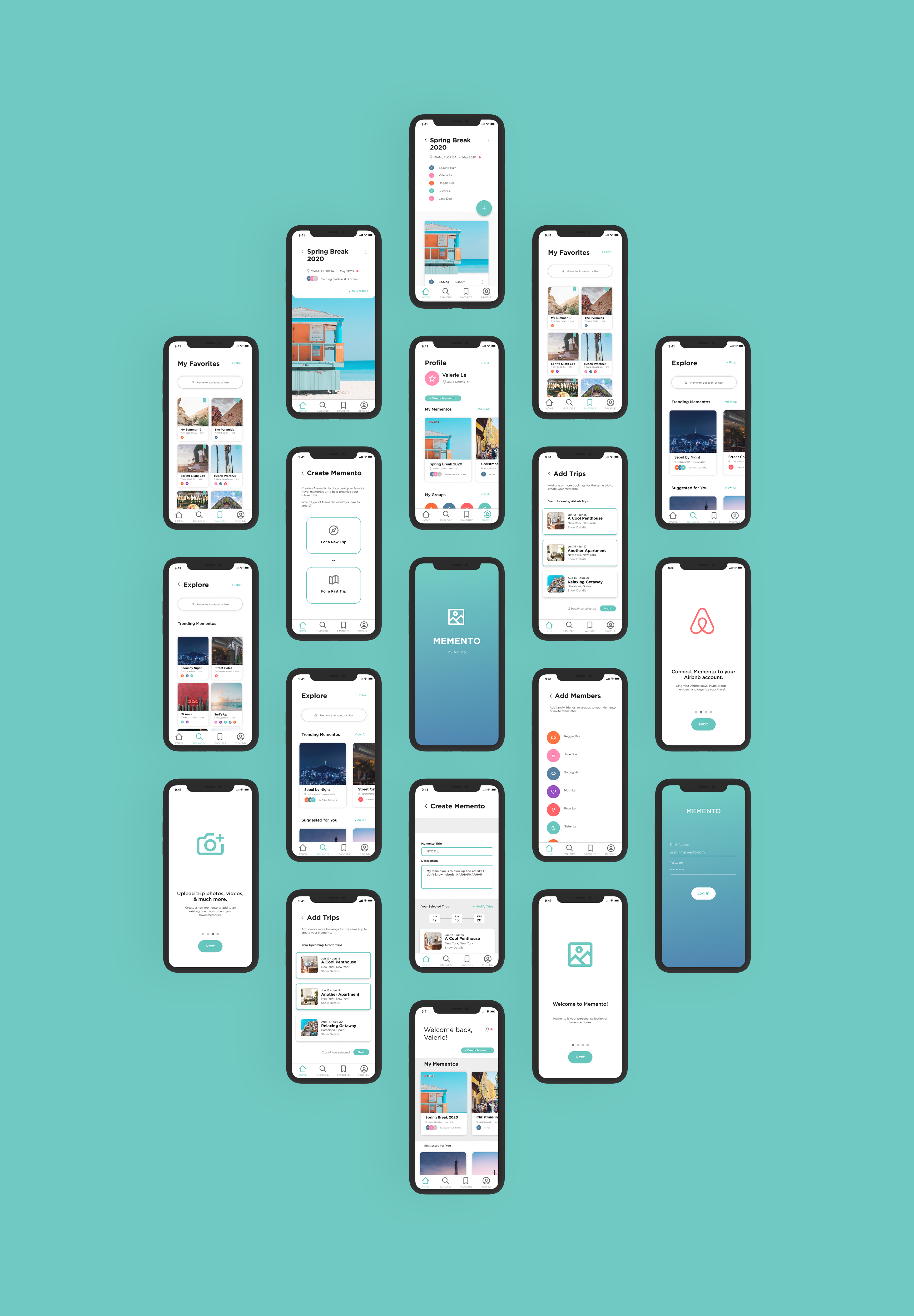 Project Type: Design Jam

Timeline: 3 days
Tools: Adobe XD, Figma
Process: Ideation & research, sketching, wireframing, visual design, prototyping
Prompt: Empower families and groups of friends who travel together in a collaborative way to document, organize, and share their travel experiences and stays to the larger Airbnb community. In a mobile app, provide a way to combine photos and/or notes and transform their shared family trips into immersive stories about the culture and destinations they visit. 
Our solution: Memento is an app within the Airbnb suite that allows users to document their travel, share content with family and friends, and get inspiration from users across the world. 
Users can create their own private or public mementos-- collections of images, videos, comments, and more. Memento uses trip data imported from Airbnb accounts to include essential information such as Airbnb stays, itinerary, and group members.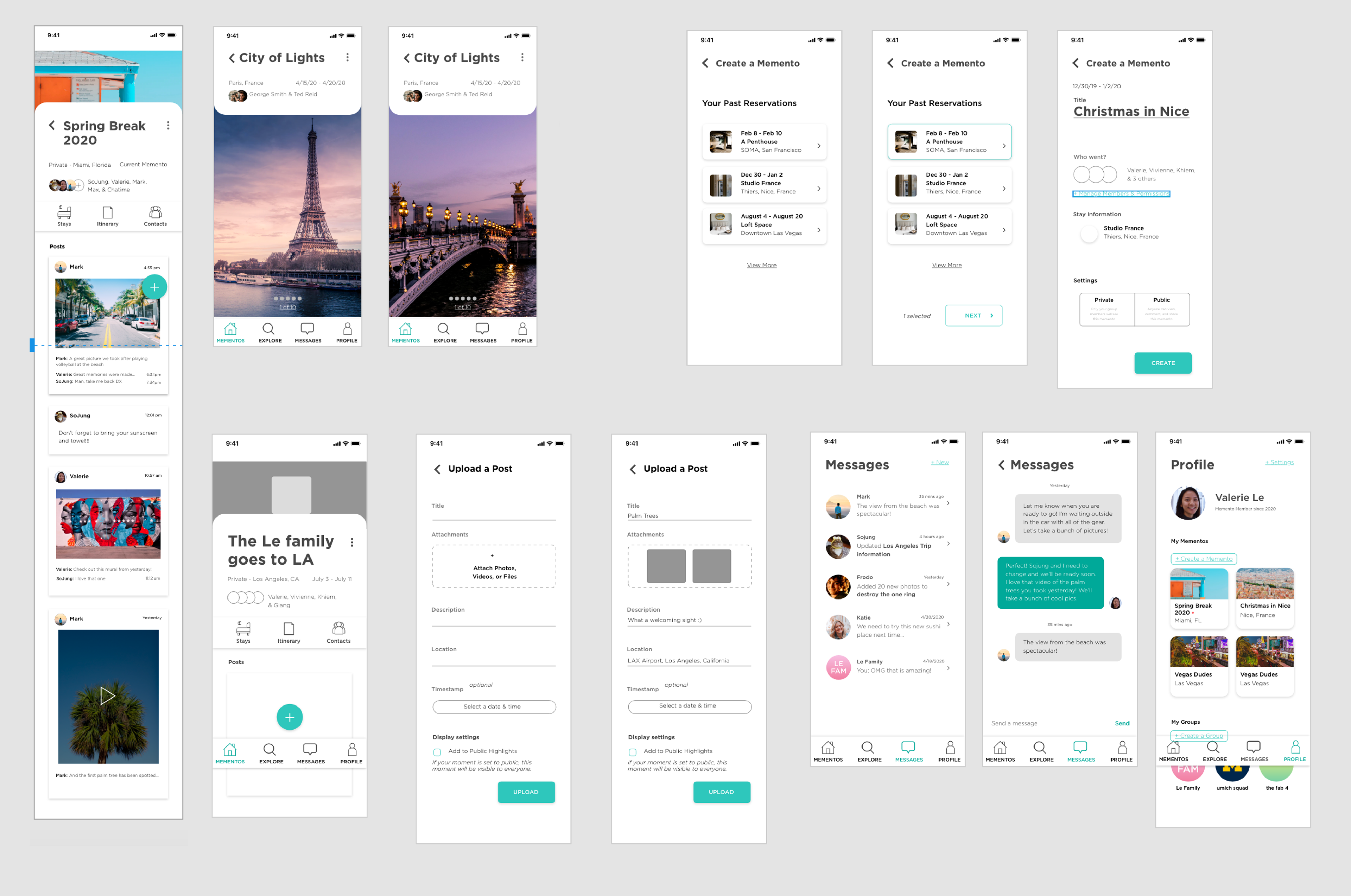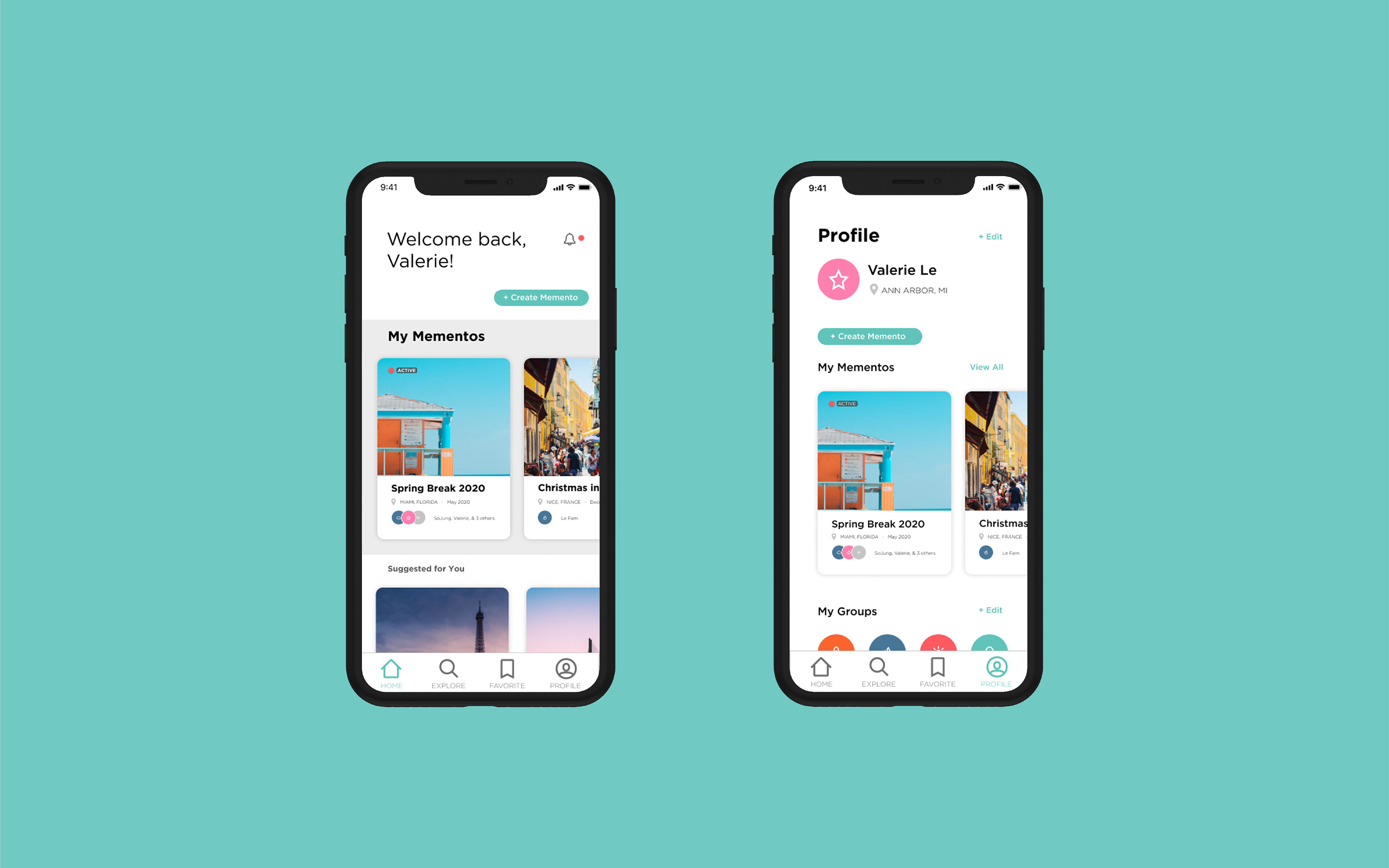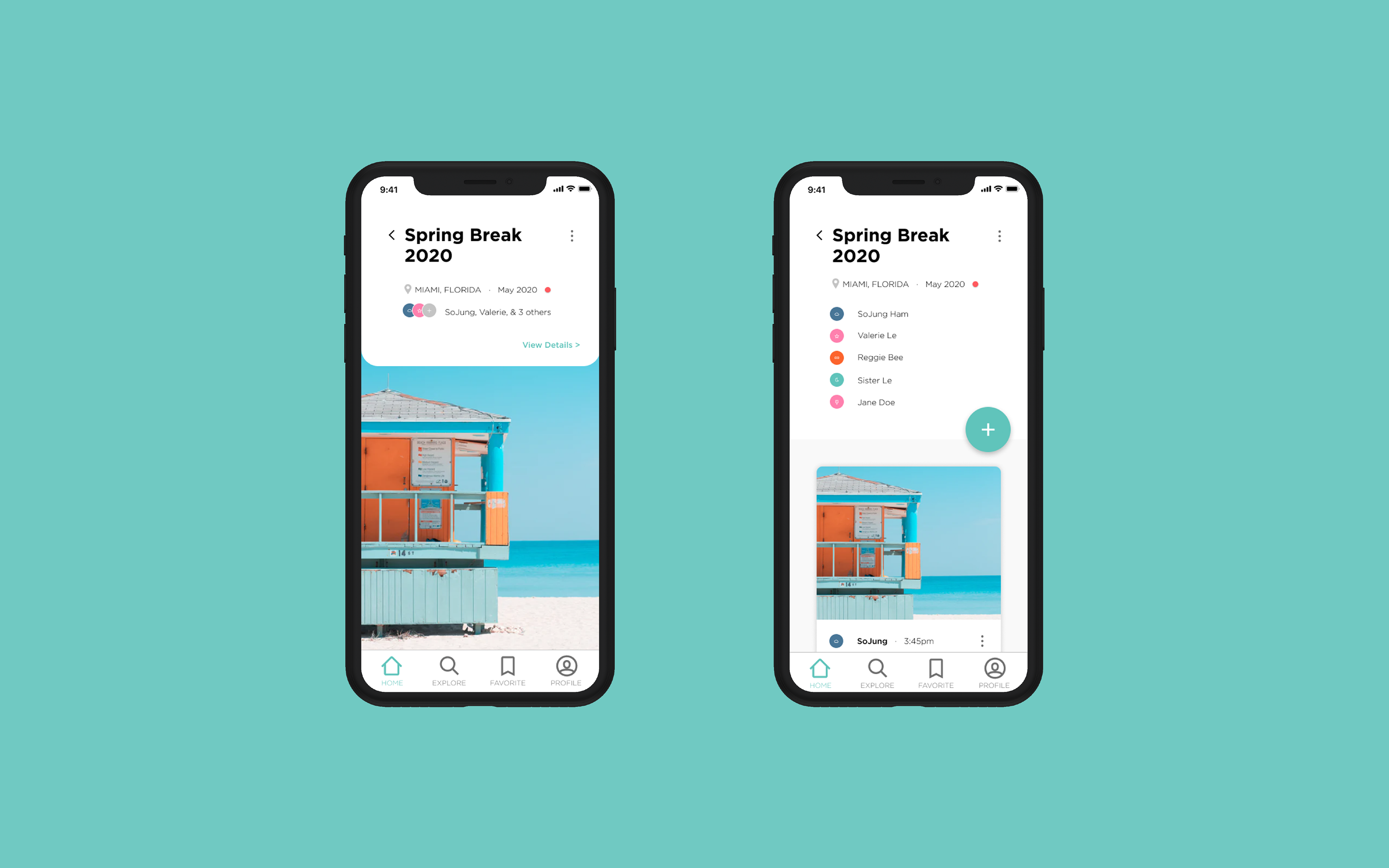 Mementos are unique collections of images, videos, comments, and more. Individual Memento pages showcase an overviews of content, while detailed views provide further information about group members, timestamps, and comments.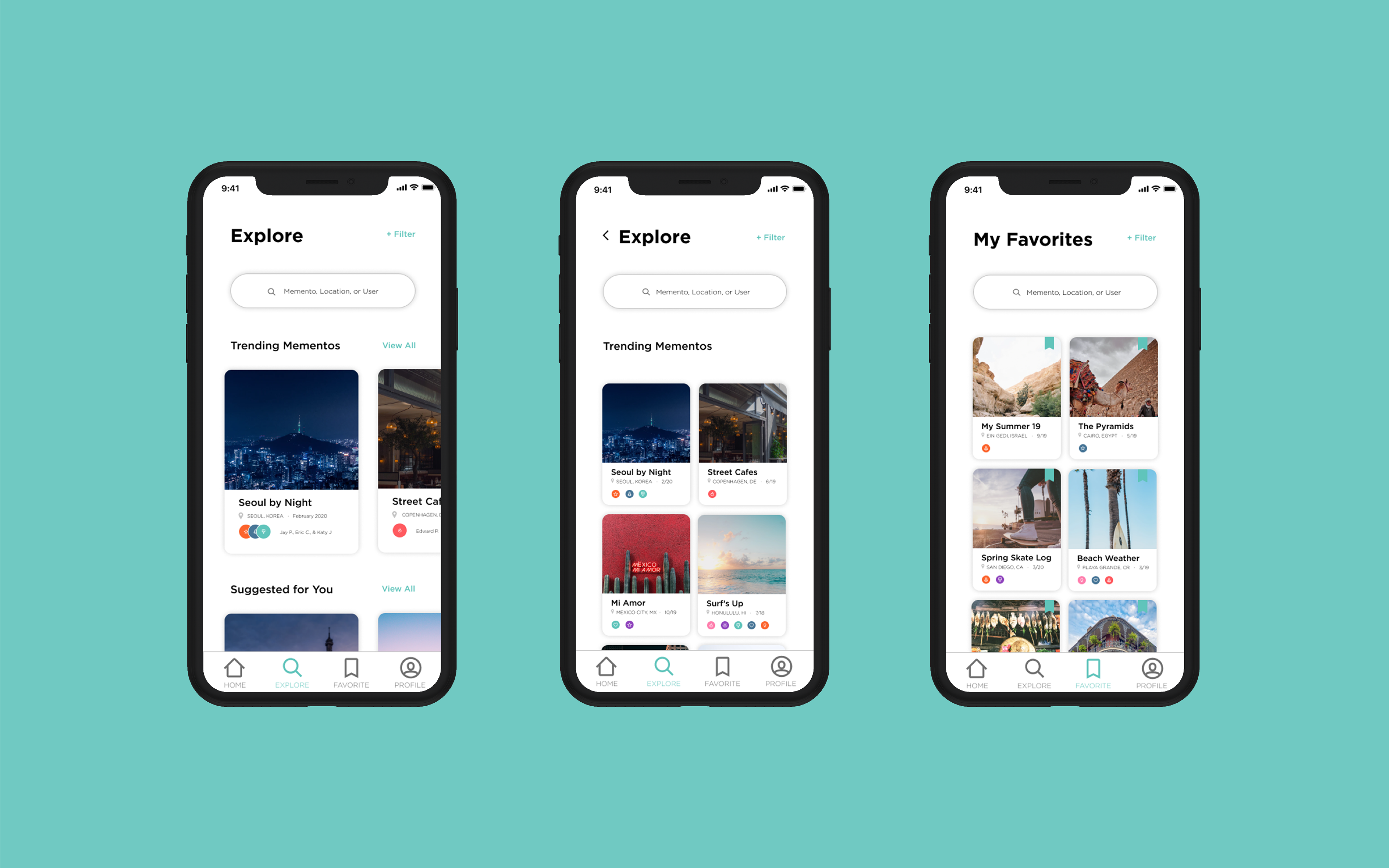 The Explore tab also encourages users to browse, interact with, share, and take inspiration from other Airbnb users adventures around the globe. Public mementos can create earned trust for local Airbnb hosts, as well as foster fond, immersive travel memories. The Favorite tab allows users to save their favorite mementos created by other users on the app.