Our class had a critique session with the Versell Smith Jr., the Executive Director of our client, the Corner. I presented my logo and identity solution to him.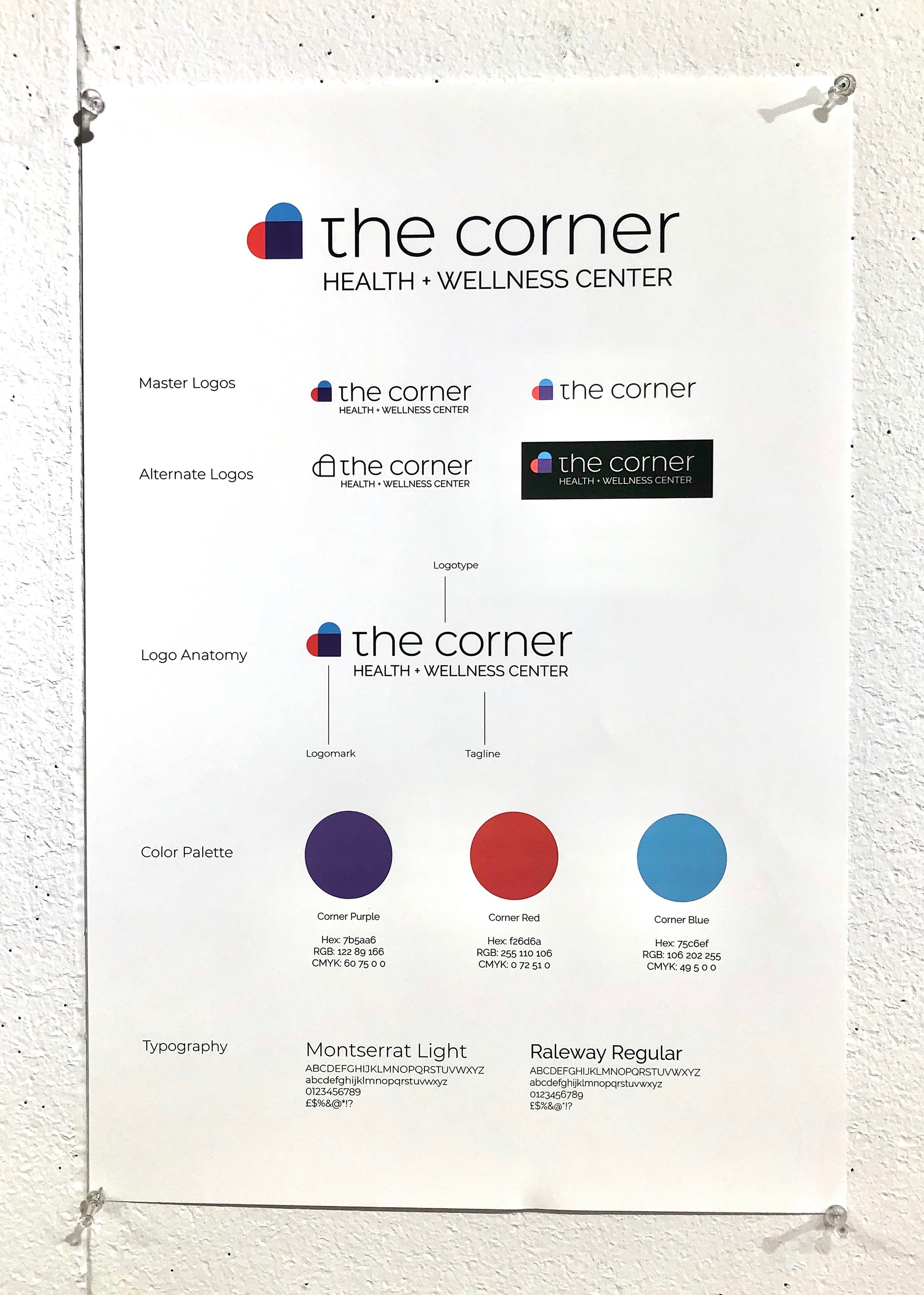 Versell's feedback was positive - he appreciated the round lowercase type which emphasizes modernity, openness, playfulness, and accessibility. I explained that the colors draw from the Corner's historic purple, while adding a bright red and blue.
I also explained that the heart logomark forms a physical corner, and represents the intersection of physicians and patients, as well as the intersectional approach the Corner takes when addressing the needs of patients of all identities. Additionally, the tagline "Health + Wellness Center" alludes to the Corner's many services that extend beyond primary care.