Project Type: Interaction design course final project, in collaboration with UCLA dental faculty
Timeline: 2 months 
Team: Orville Mo-He, Valerie Le, Yuki Obayashi, Betsy Stubbs
Tools: Figma, Adobe Illustrator, Adobe Photoshop, Adobe Premiere Pro
Process: Literature review, primary research, concept generation, concept validation, sketching, wireframing, prototyping, user testing
BrushBuddies is an app designed to encourage healthy oral habits among teens through social connectivity and friendly competition among their peers.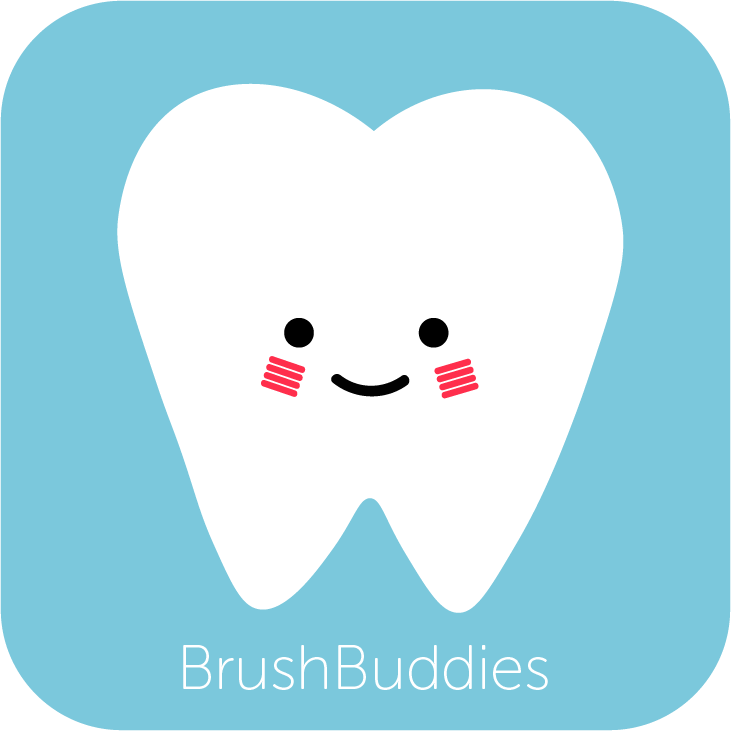 Track your progress, challenge your friends to fun, personalized challenges, and reap the rewards of having a gorgeous smile!​​​​​​​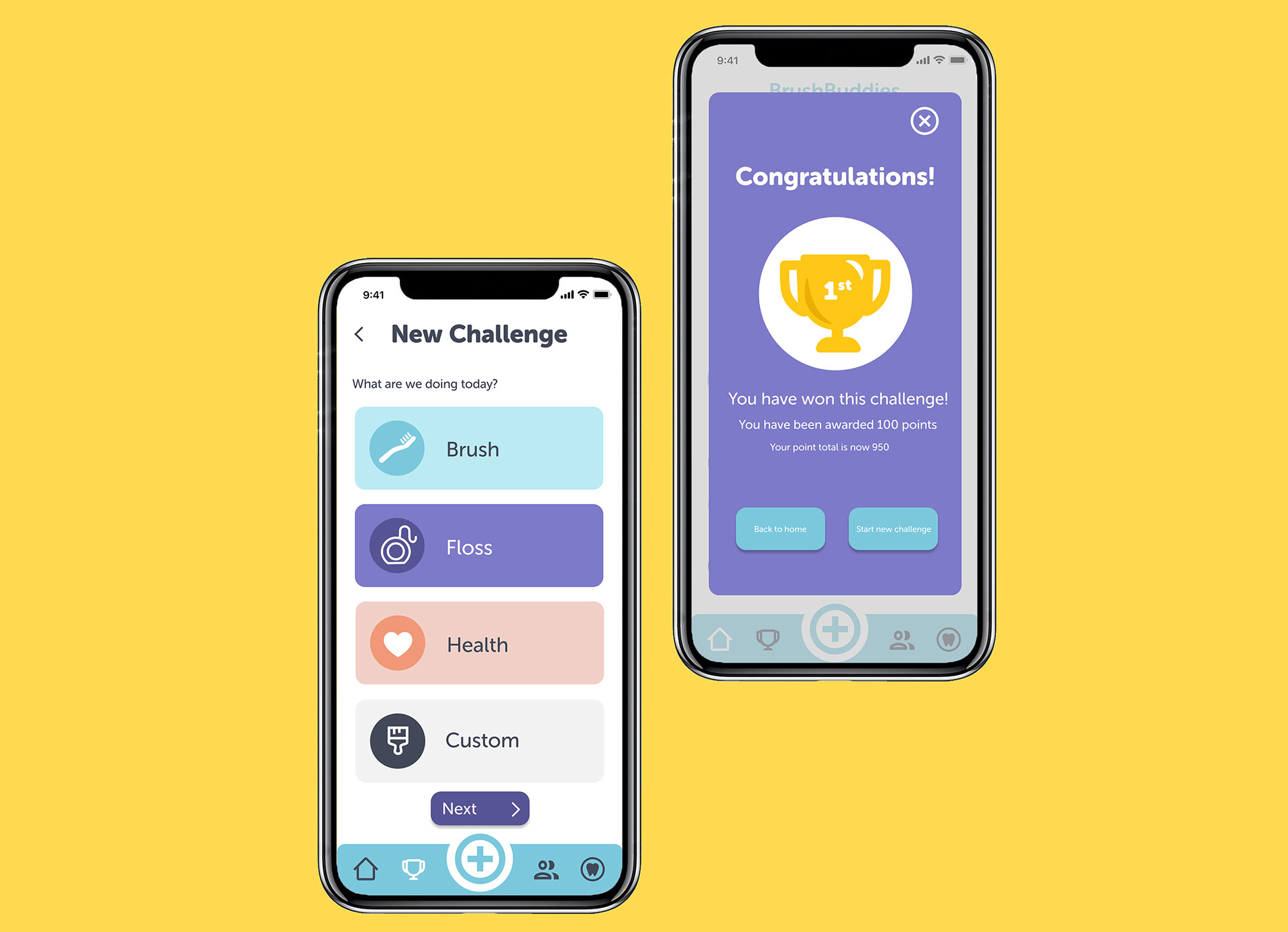 Goal: We researched the attitudes and practices surrounding oral hygiene habits in teenagers aged 14-16 living in the United States by conducting interviews and secondary research. We targeted young teenagers because they are the most important demographic to aid when it comes to prevention. Younger populations would be more dependent on their parents and older users would have more pre-established habits.

The problem was therefore to create an interesting, engaging mobile app that helps develop better oral hygiene habits for teenagers with busy schedules. We approached this first by getting conducting several literature reviews and user research, then delving into concept development, refinement, validation, and prototyping. 

 We created an app that syncs with the Smart Toothbrush, which offers accurate brushing feedback, personalization of user interface, and social connectivity among friend groups and family members. Our aim is to promote consistent and effective oral health behaviors that will last throughout adulthood.
There were many findings from our secondary research that we thought should be considered when developing our app interface and features.
Privacy Controls: When dealing with sensitive health information, it is especially important to make sure that privacy is considered. While we want there to be social aspects of our application, we want users to be informed about and have control over what specific information will be shared with others using the application. The teenagers we interviewed were comfortable with having their oral hygiene data being shared with friends, but also wanted to keep their other social media channels separate from this proposed Mhealth app. Username and password protection is also important and a part of our app. 
User Control: It is much more likely for users to interact with and use the application over a long period of time if they have some control over certain aspects in addition to privacy controls, such as notification preferences or avatar colors. Users should thus have some control over the design of their personal profile. If the application matches the users' aesthetic interests, they are more likely to use it. 
Visibility of Status: Users' status needs to be easily seen to keep track of oral health habits. It is important for users to be able to see if they have completed daily goals as well as their progress over a longer period of time.
Integration into Everyday Life: The app must not be too intrusive as not to create distractions and adverse affect. The app must remain a separate entity and not rely on larger social media platforms to function.
Methods: During our primary research phase we conducted 12 individual interviews using a convenience sample: 3 dental professionals, 1 predental student, 1 professor, and 7 teenagers. Our interviewees were 9 women and 3 men varying in age from 13 to 60+. The length of interviews varied between 15 and 35 minutes each. Our interviews gave us great insight about how dental professionals approach treatment of teenage patients as well as how teenagers think about their own oral hygiene practices. 
​​​​​​​
Findings: We found that teens' major concerns regarding oral hygiene is more focused on beauty and social acceptance rather than avoiding health risks. This was further validated through our interviews with dental professionals, who iterated the fundamental importance of a teenager's sense of belonging in a group. Additionally, the teenagers we had interviewed expressed their interest in an app that incorporates an element of social connectivity when it comes to common oral hygiene practices. After our interviews, we had a solid direction and intention moving forward with an app that utilizes social translucency for connection and accountability. 
Gamified app with rewards (social transparency, gain-framed messages)


Brushing feedback (location, pressure, time, etc)


Educational app with resources (videos, animations, sections on dental care, nutrition, external factors dealing with oral health)


Personalized app with goal-setting, rewards


Accountability (can see when friends are using their app/brushing their teeth)
Concept Validation (with teenage interview subjects)
Social Translucency/Connectivity/Accountability:
"I like the element of competition"
"If I saw that my friend was brushing their teeth, I think I would be more inclined to brush mine"
"Peer pressure is a good idea to motivate people"
"That's really cool to have the syncing--tracking brushing frequency and habits would be most useful"
"Brushing feedback is a really good idea to help you with specific ways to brush"
Gamified app that focuses on accountability and personalization through social translucency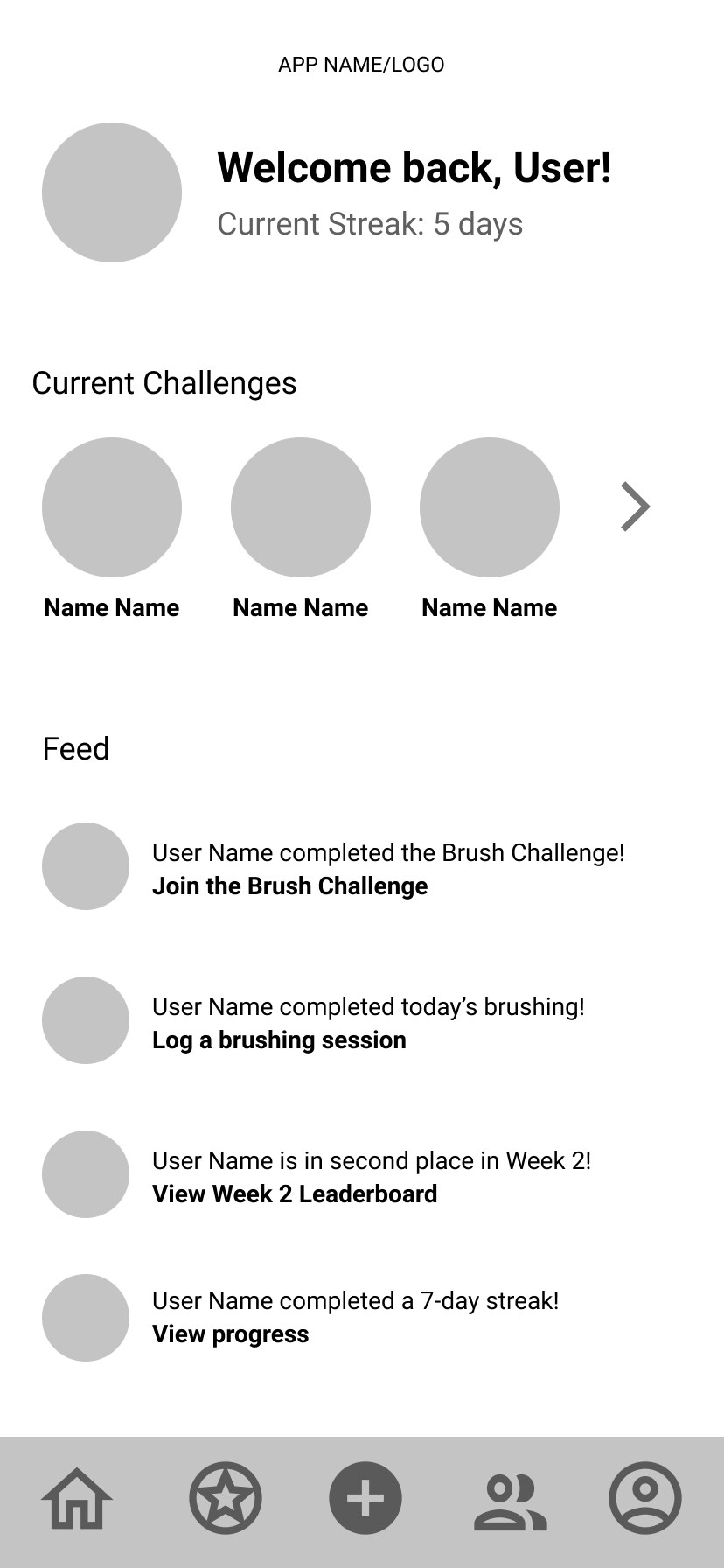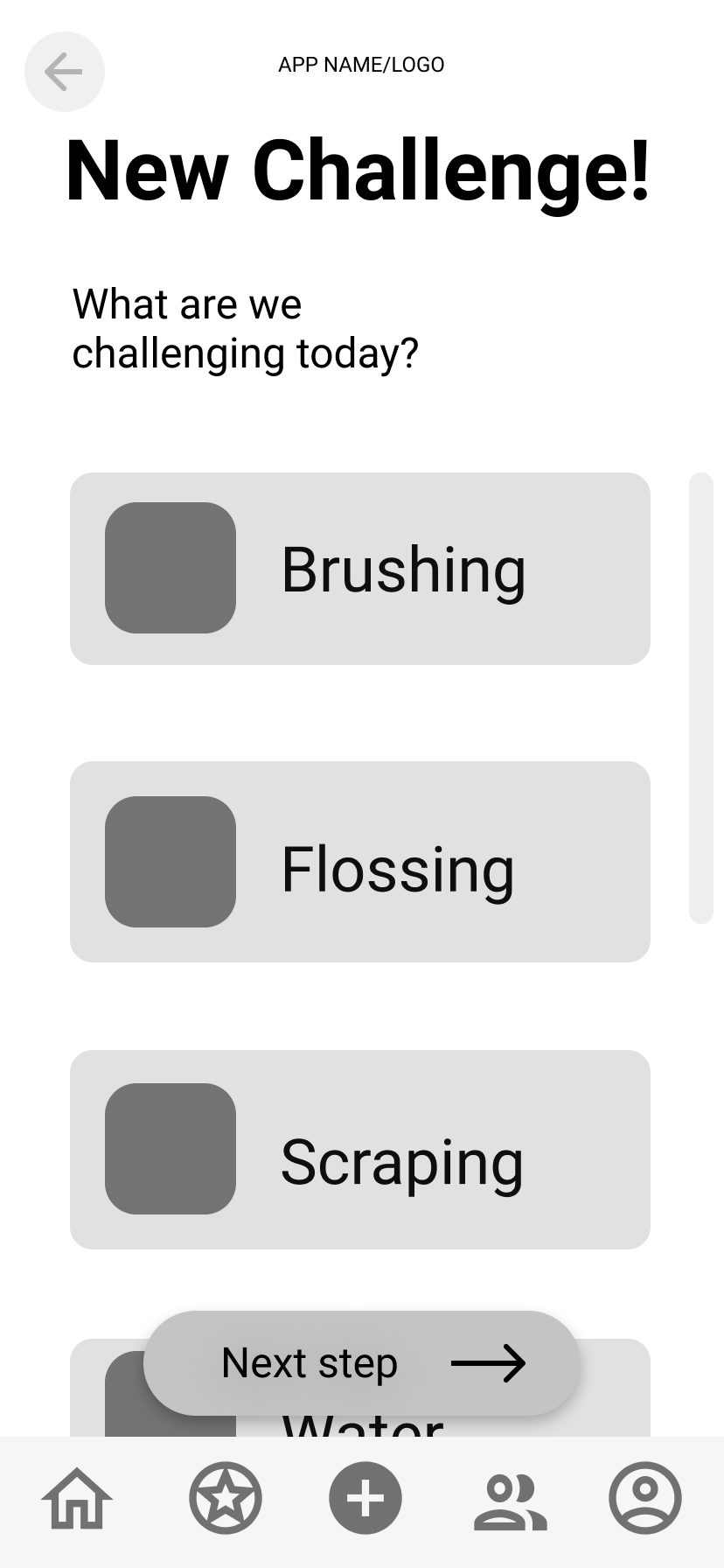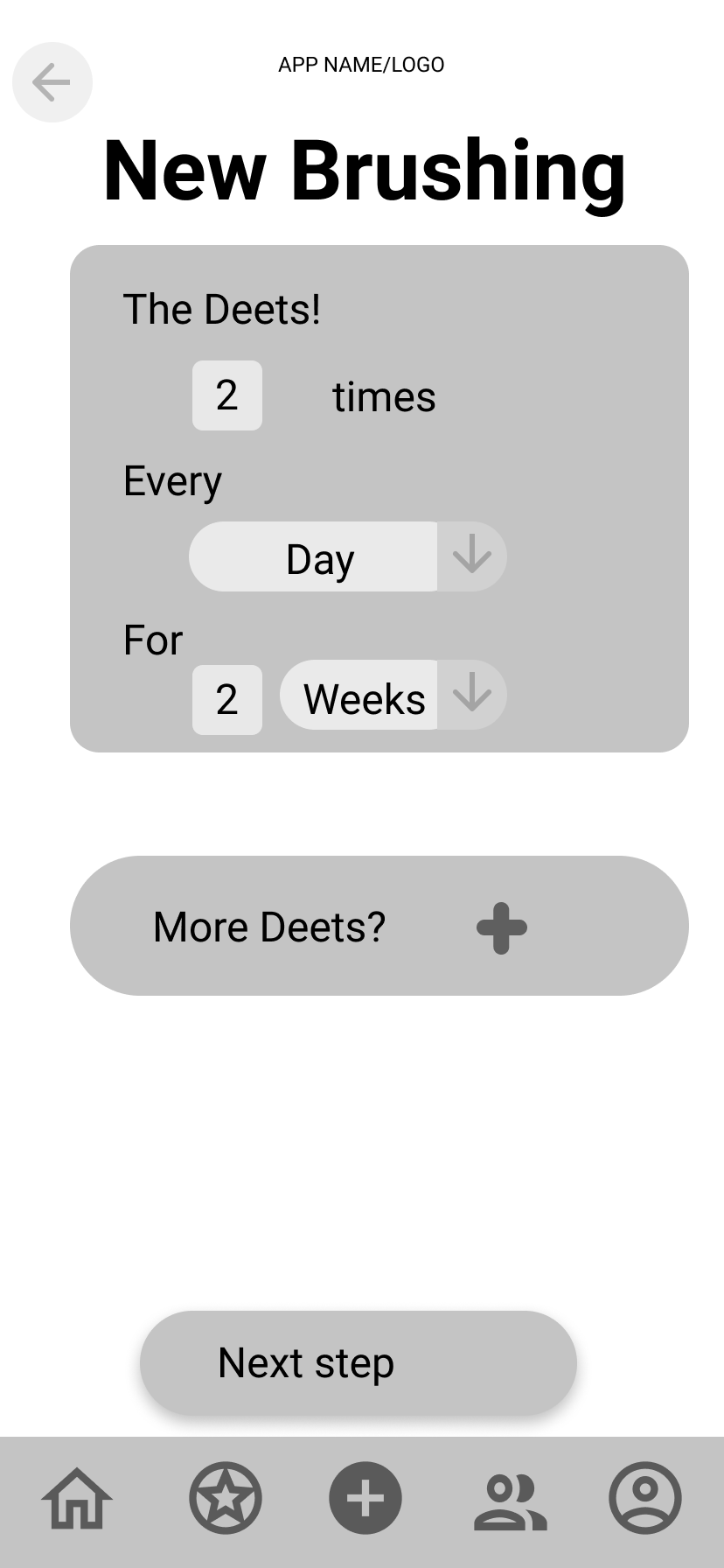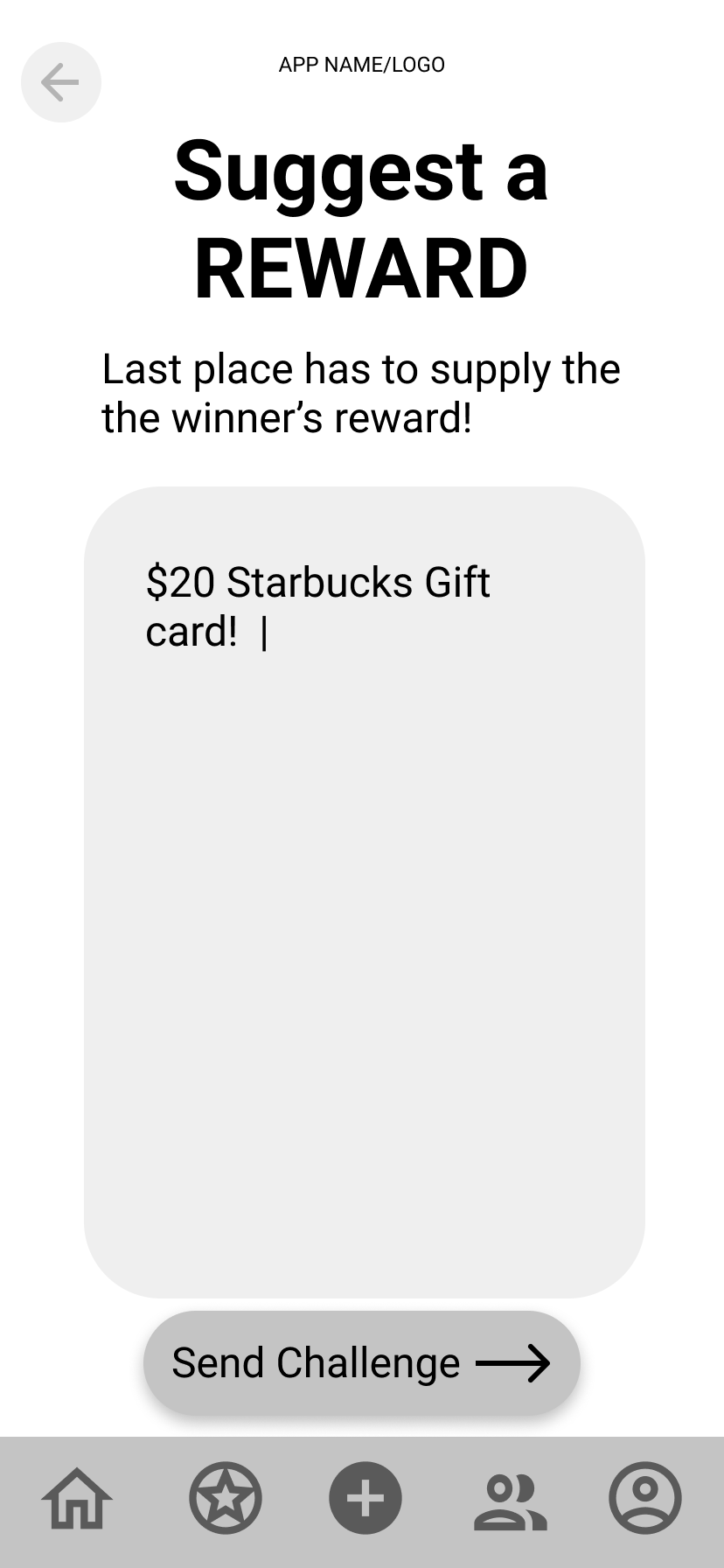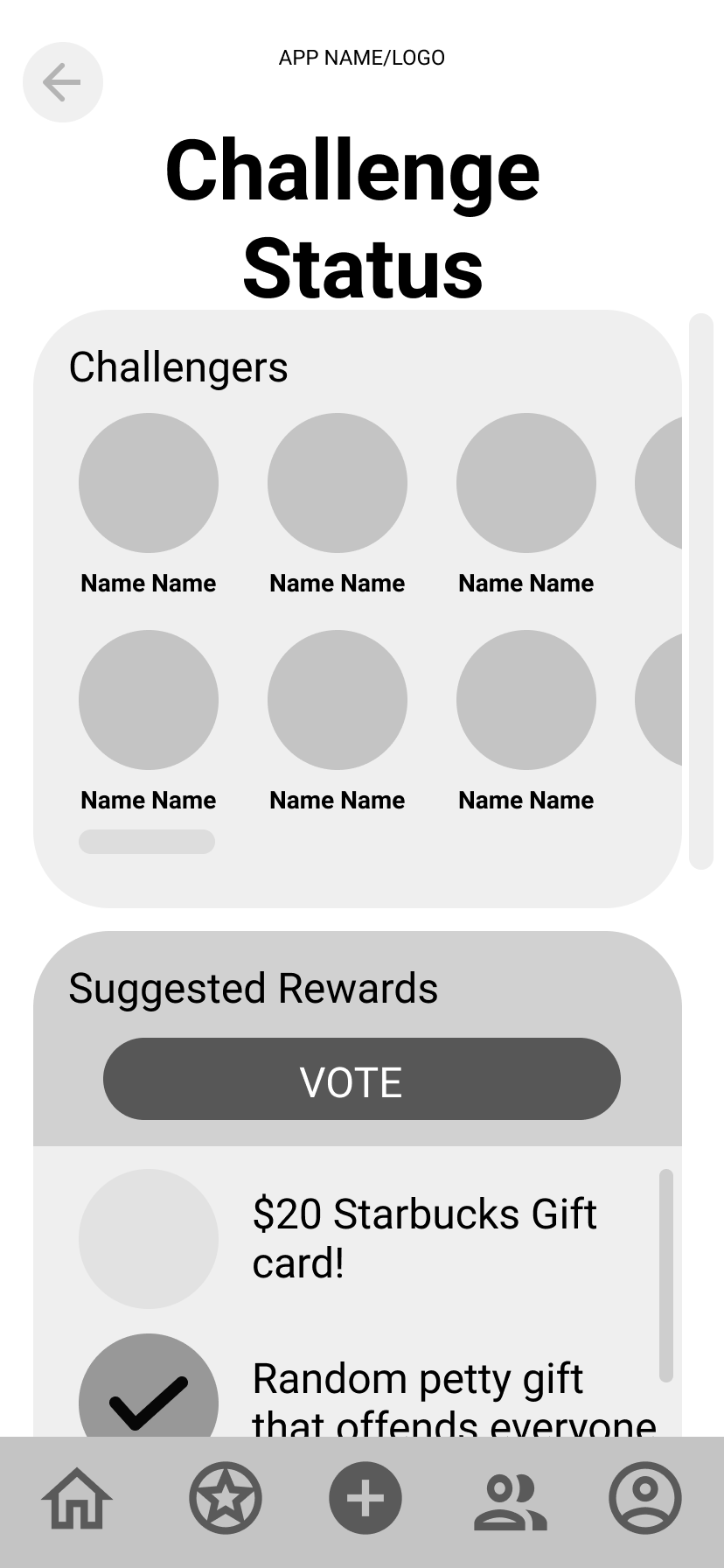 Task: Walk me through how you would create a new challenge.
How to indicate flossing - categorical or numerical data? → users check if they flossed
Is it possible to have weekly/monthly views of progress? → added daily/weekly/monthly/all
Why is there a line graph→ changed to rings and stacked bar graph system to represent brushing, flossing, and quality
Navigation bar on the bottom to see all your information
Consistent colors for all data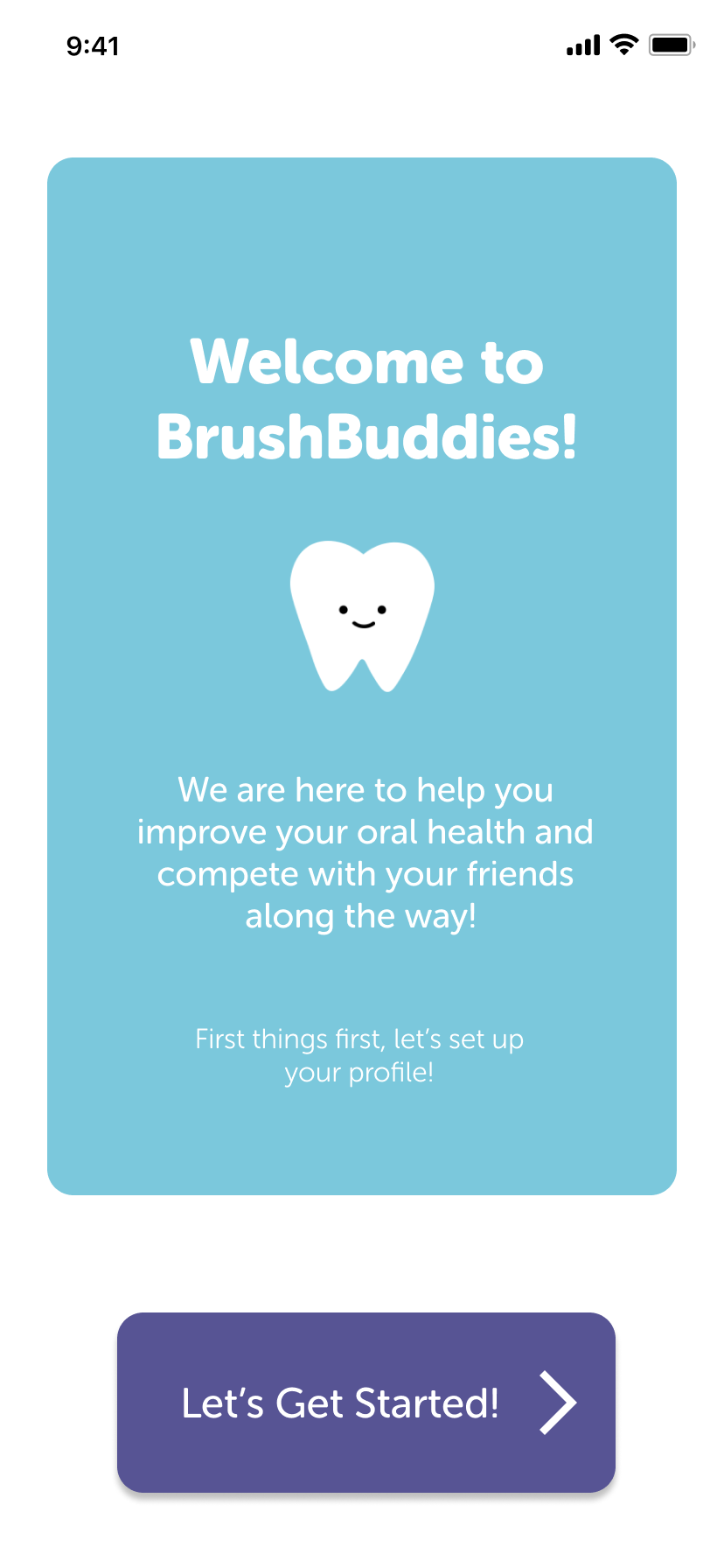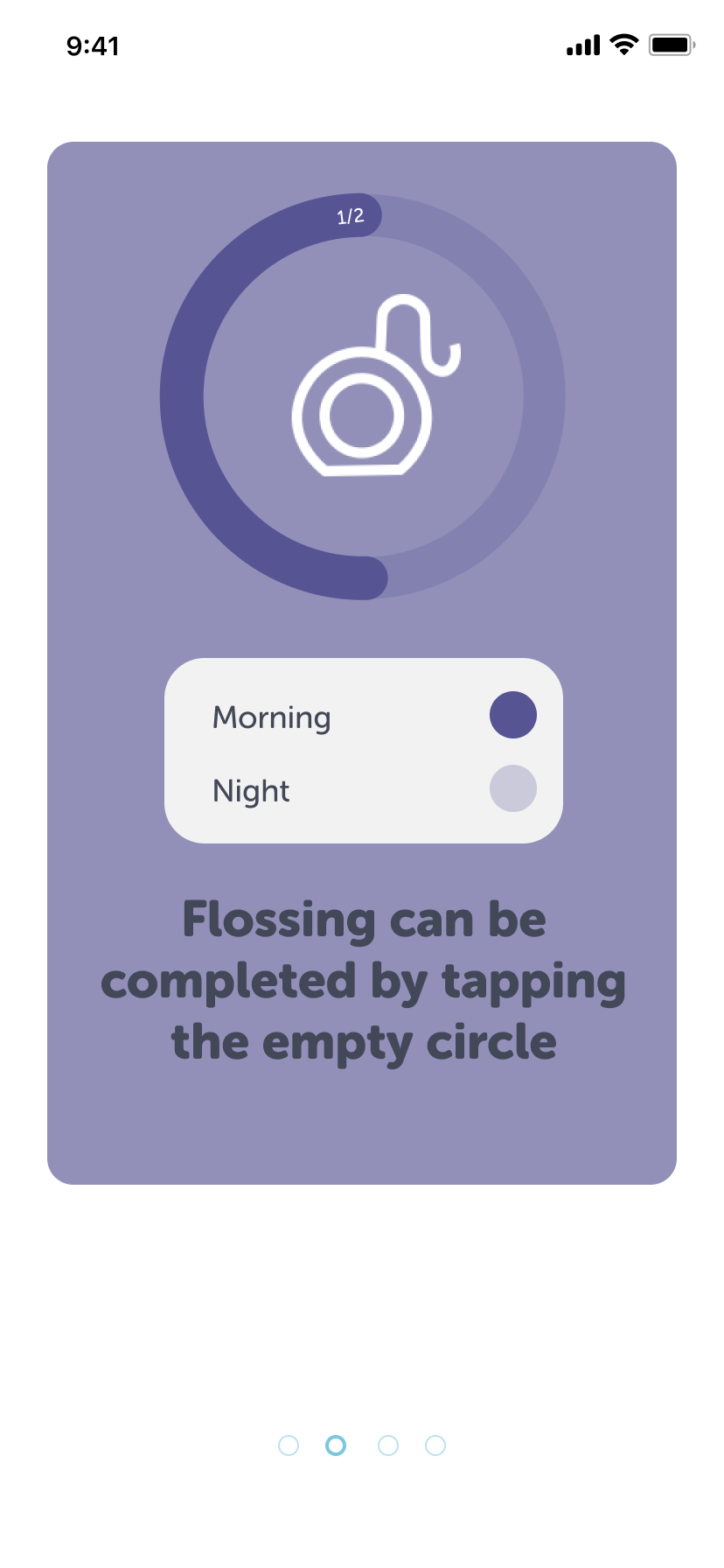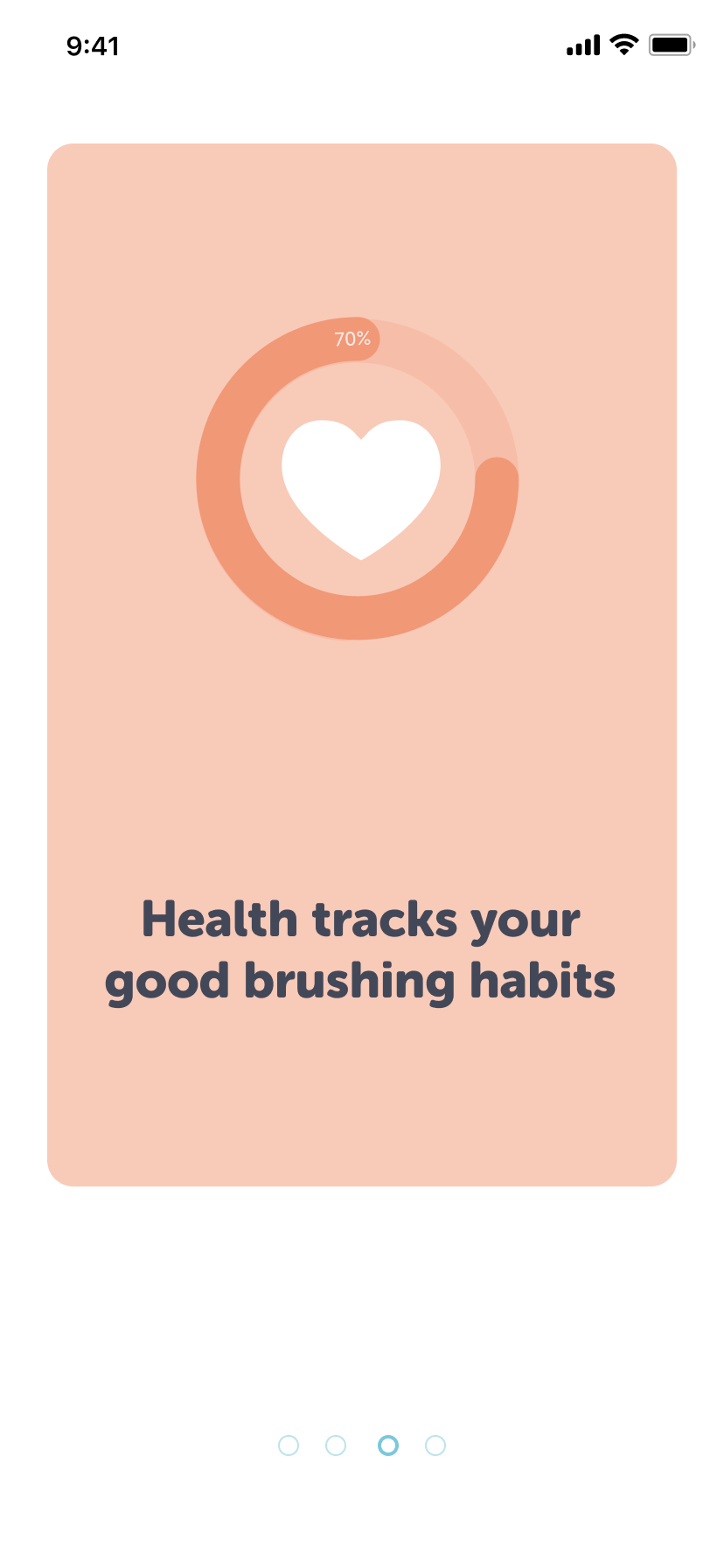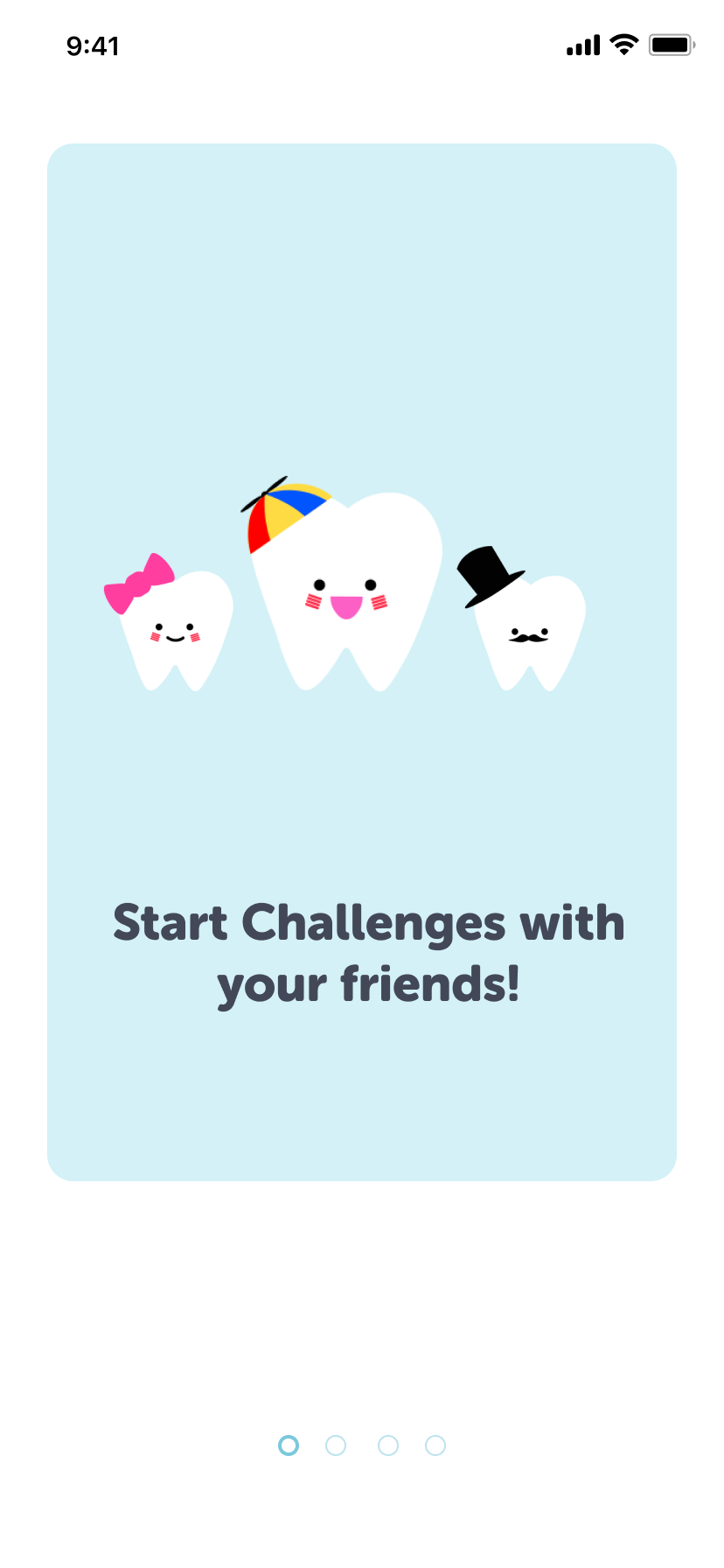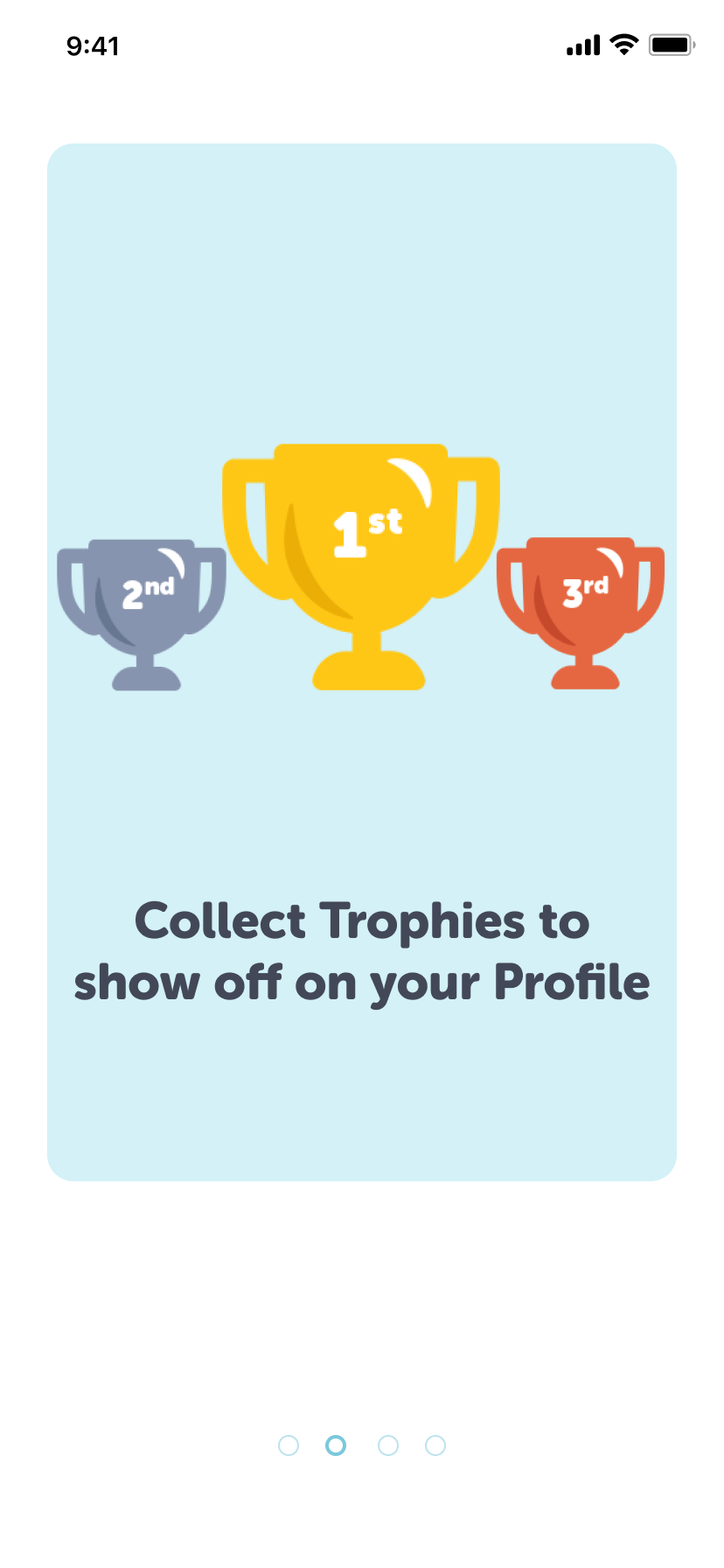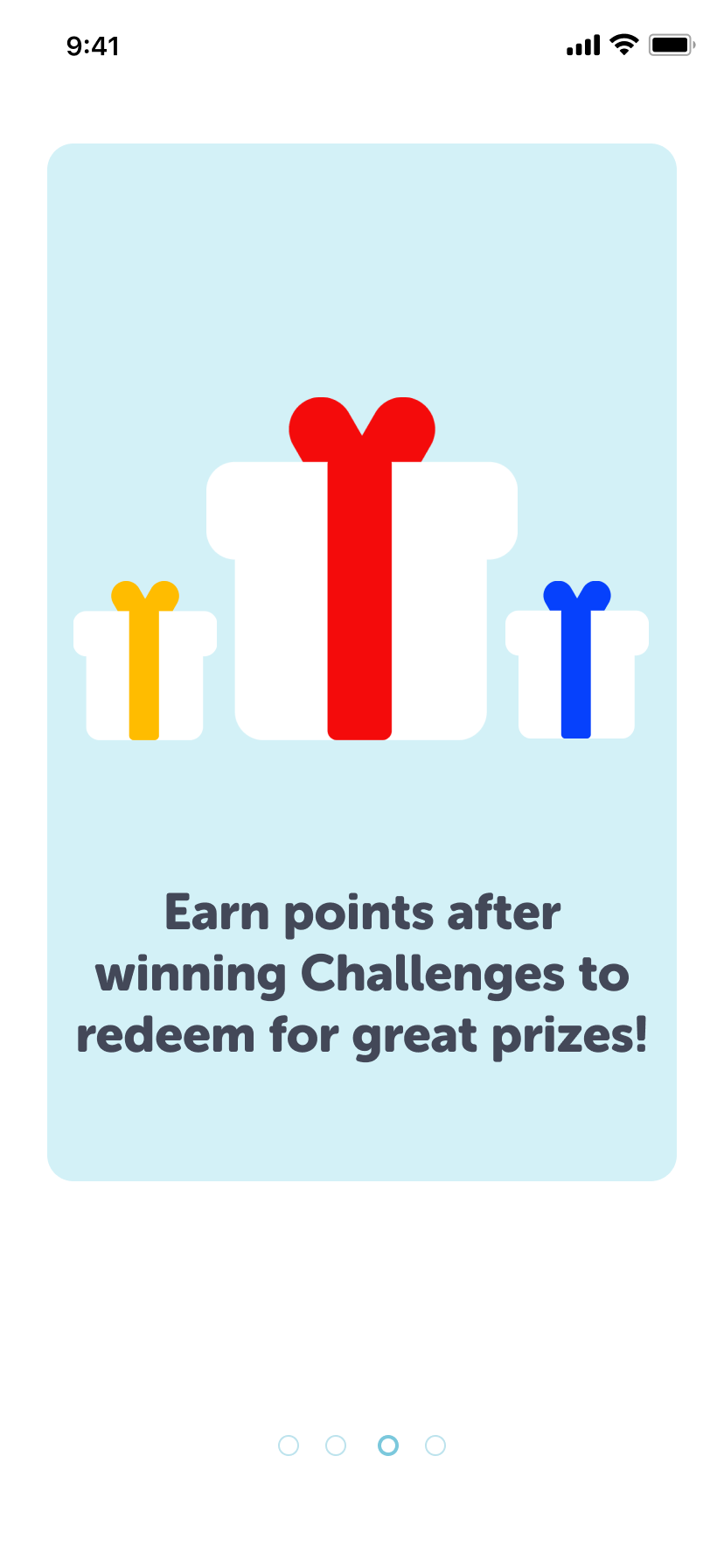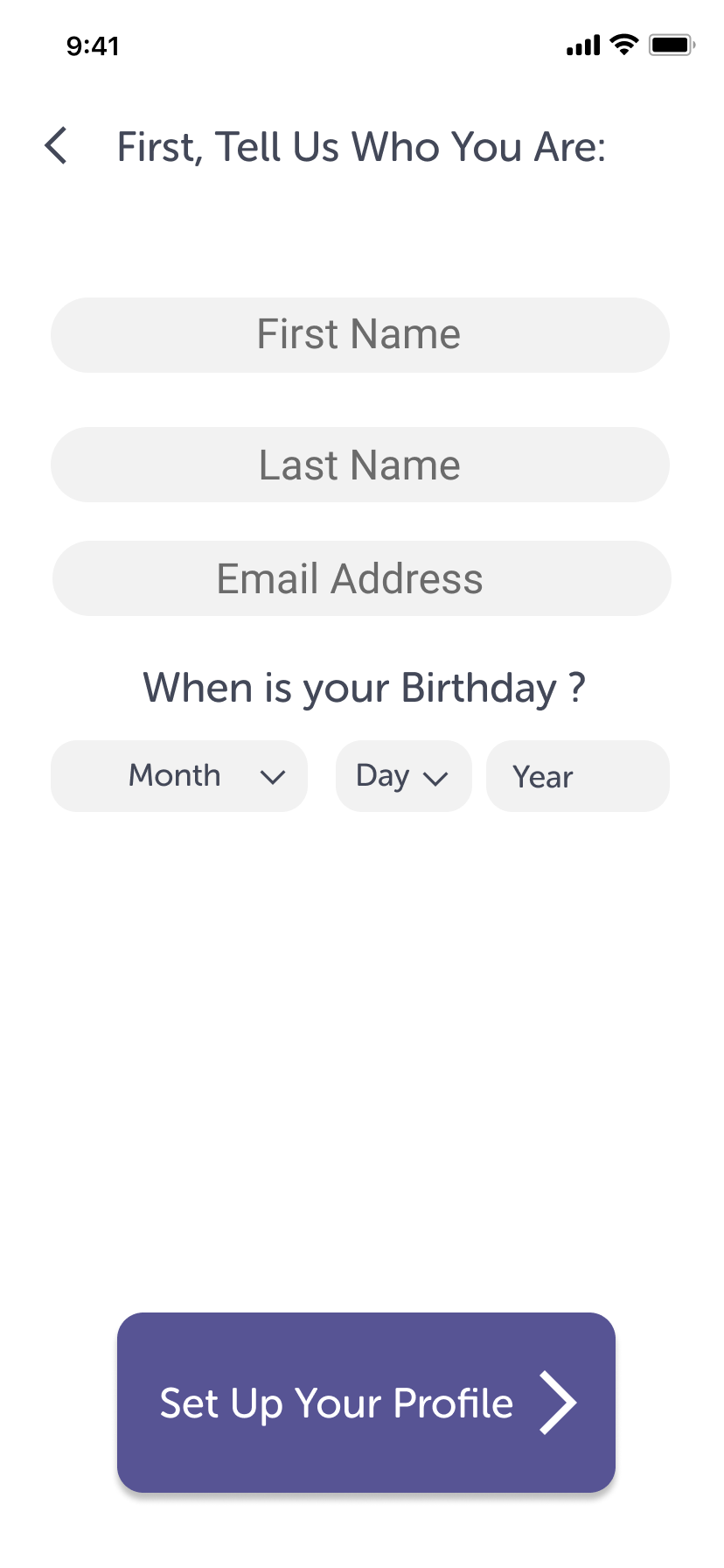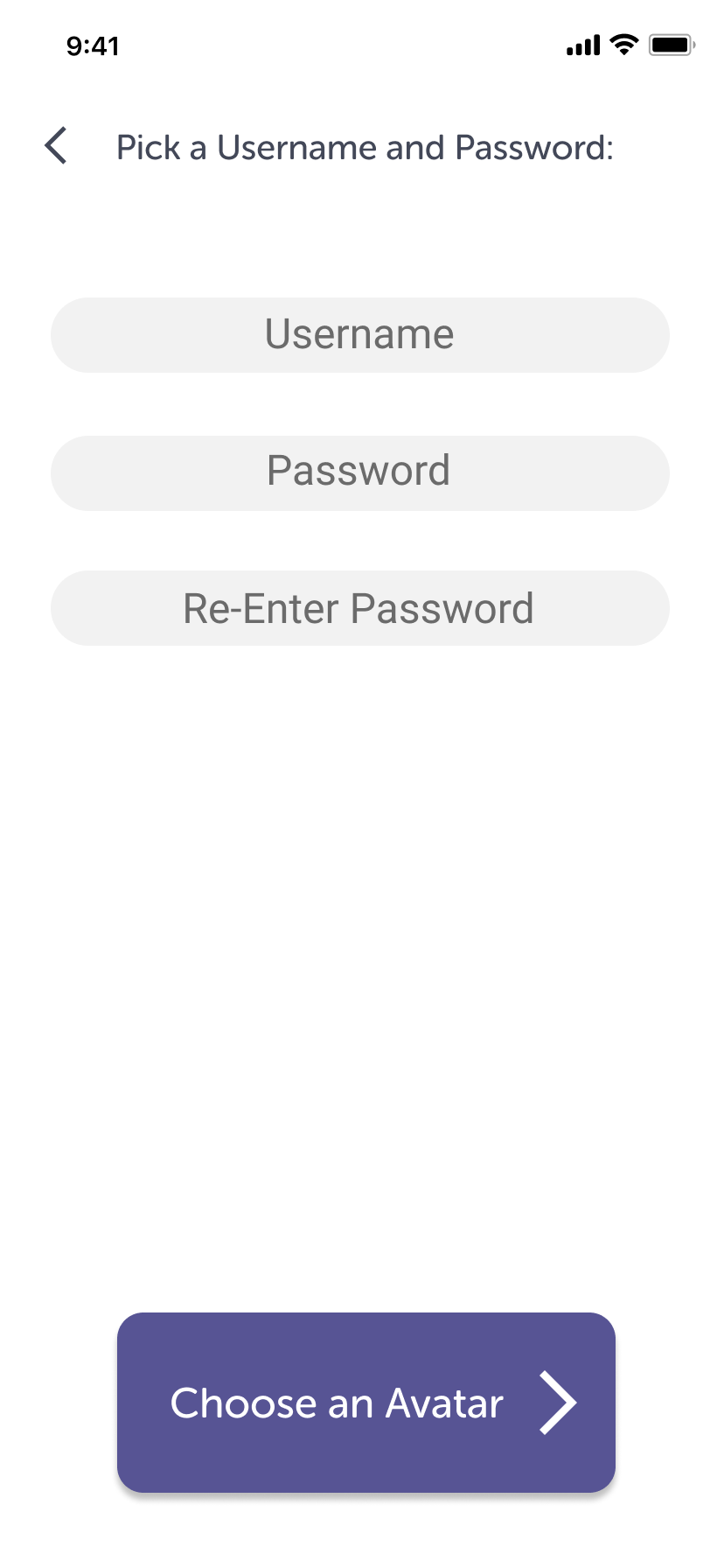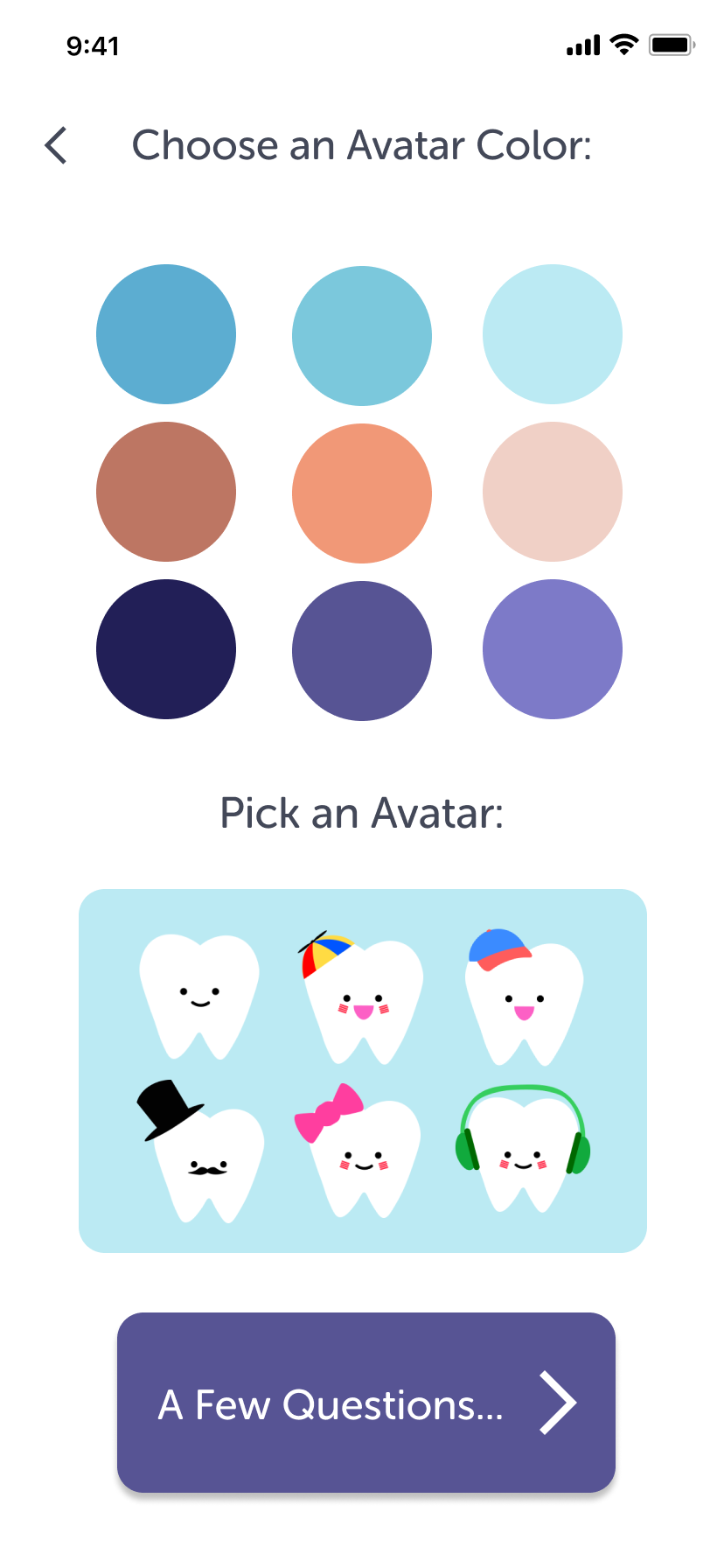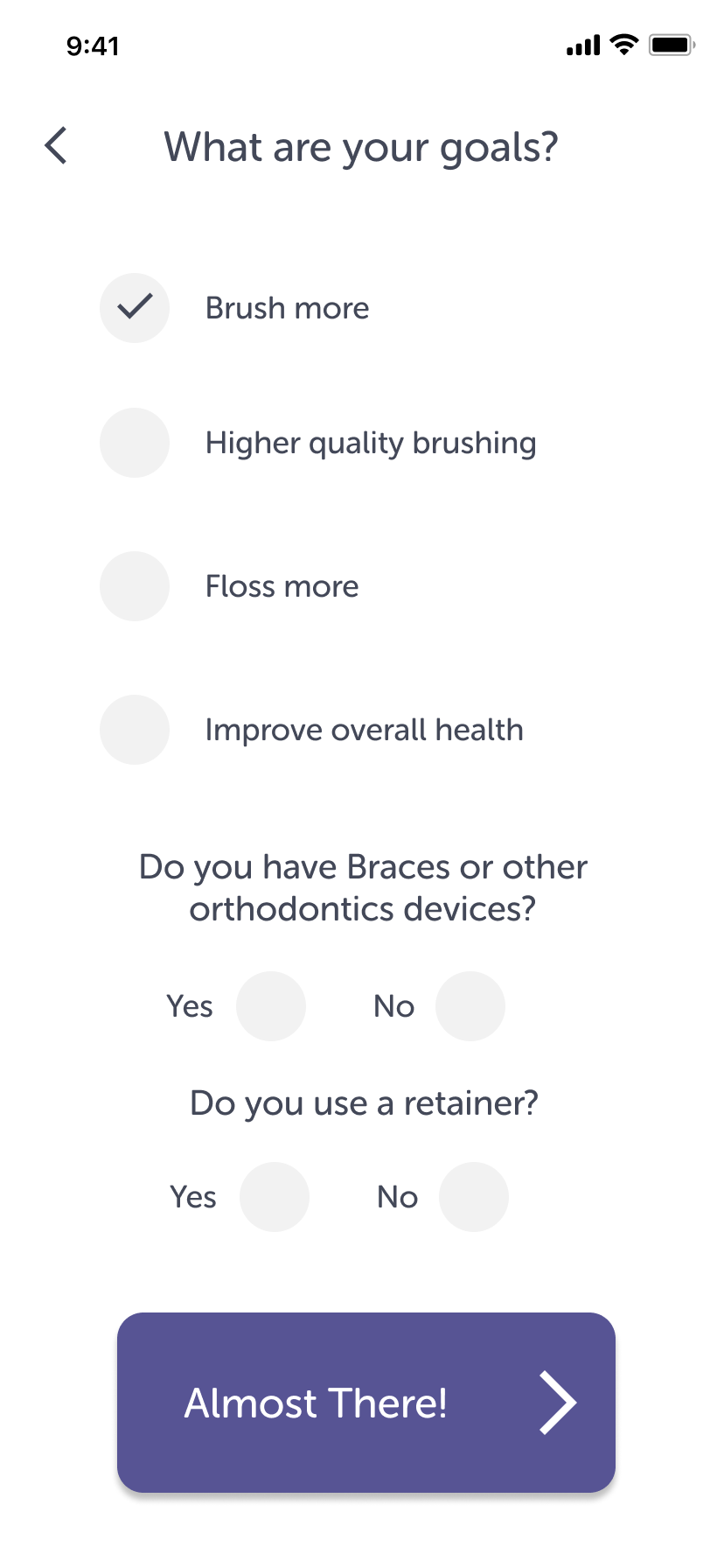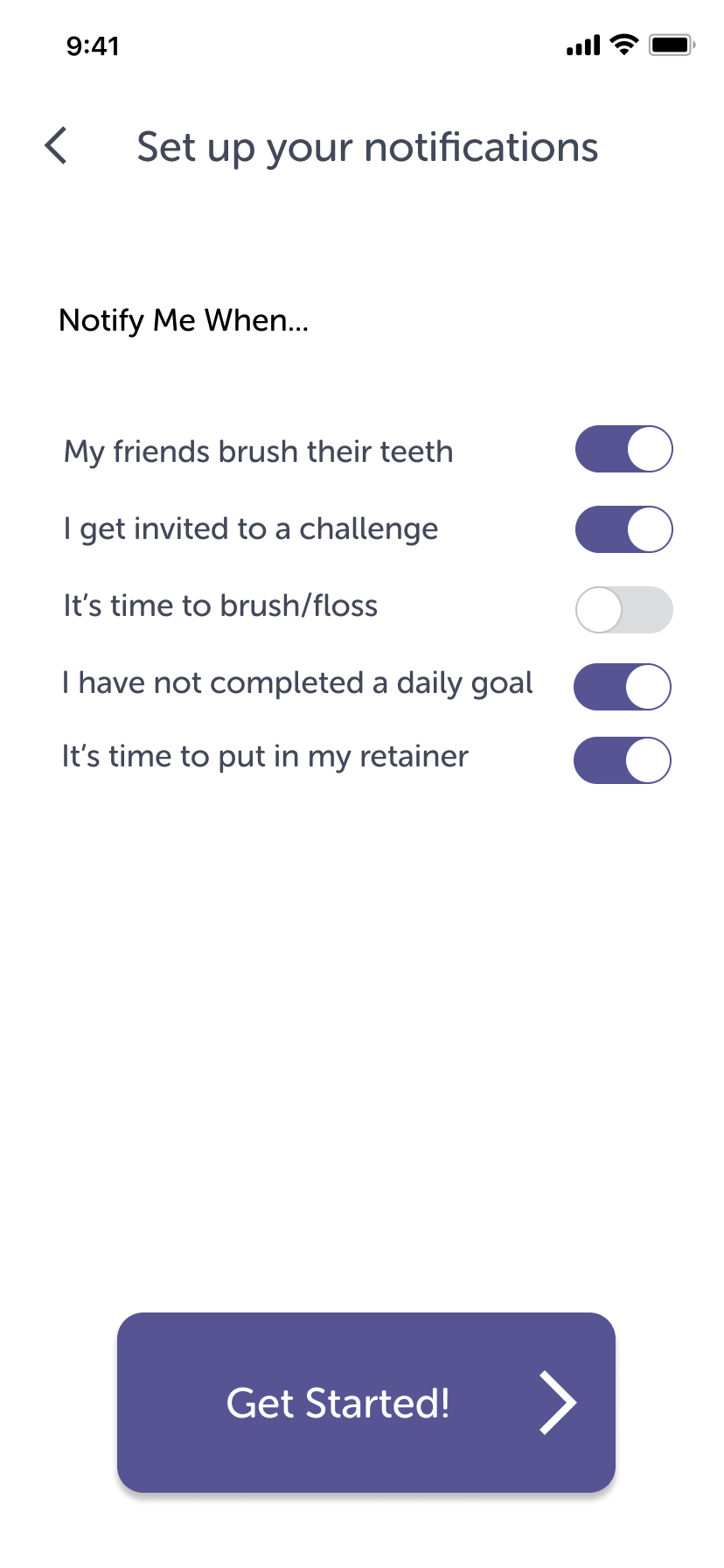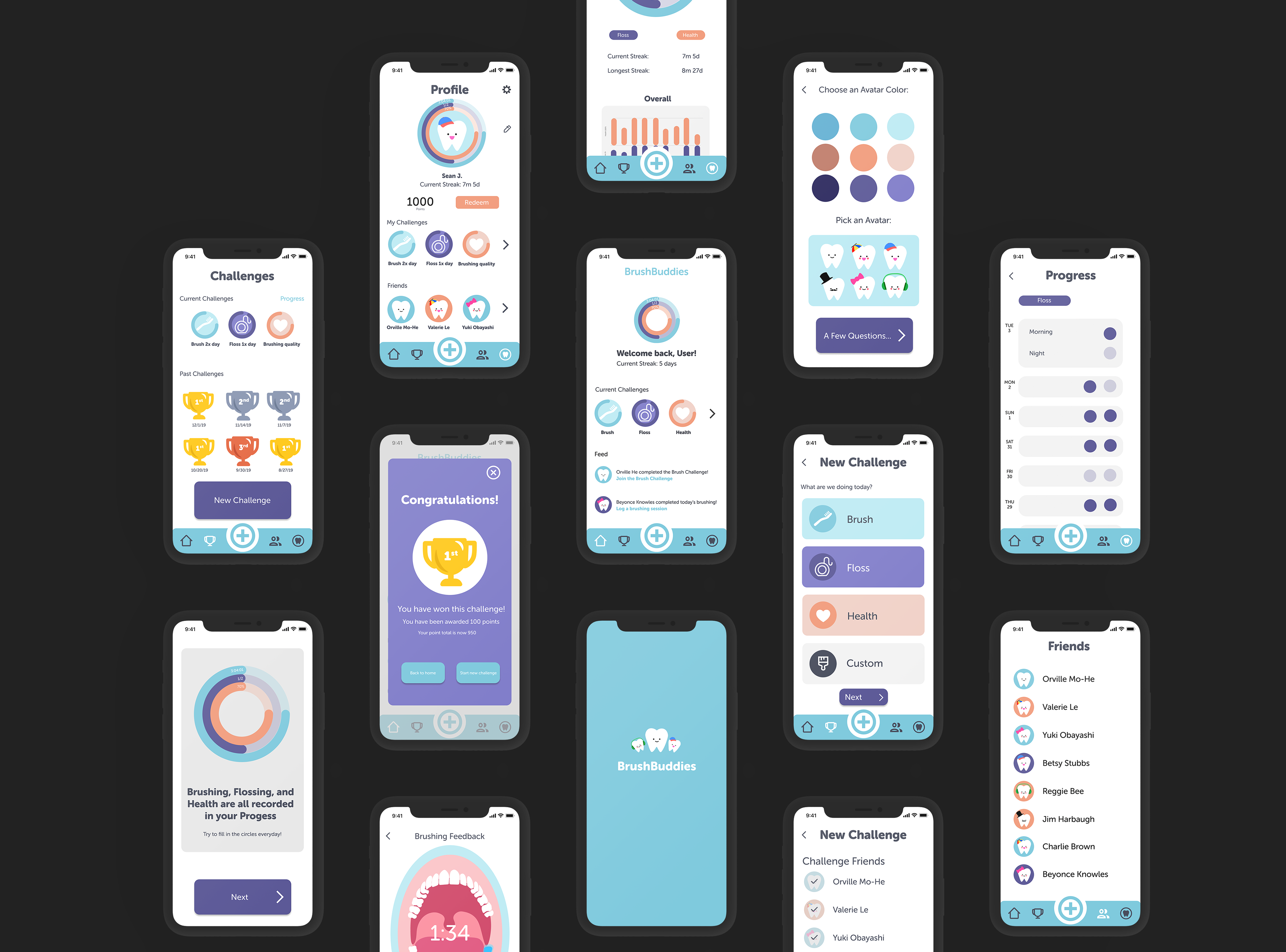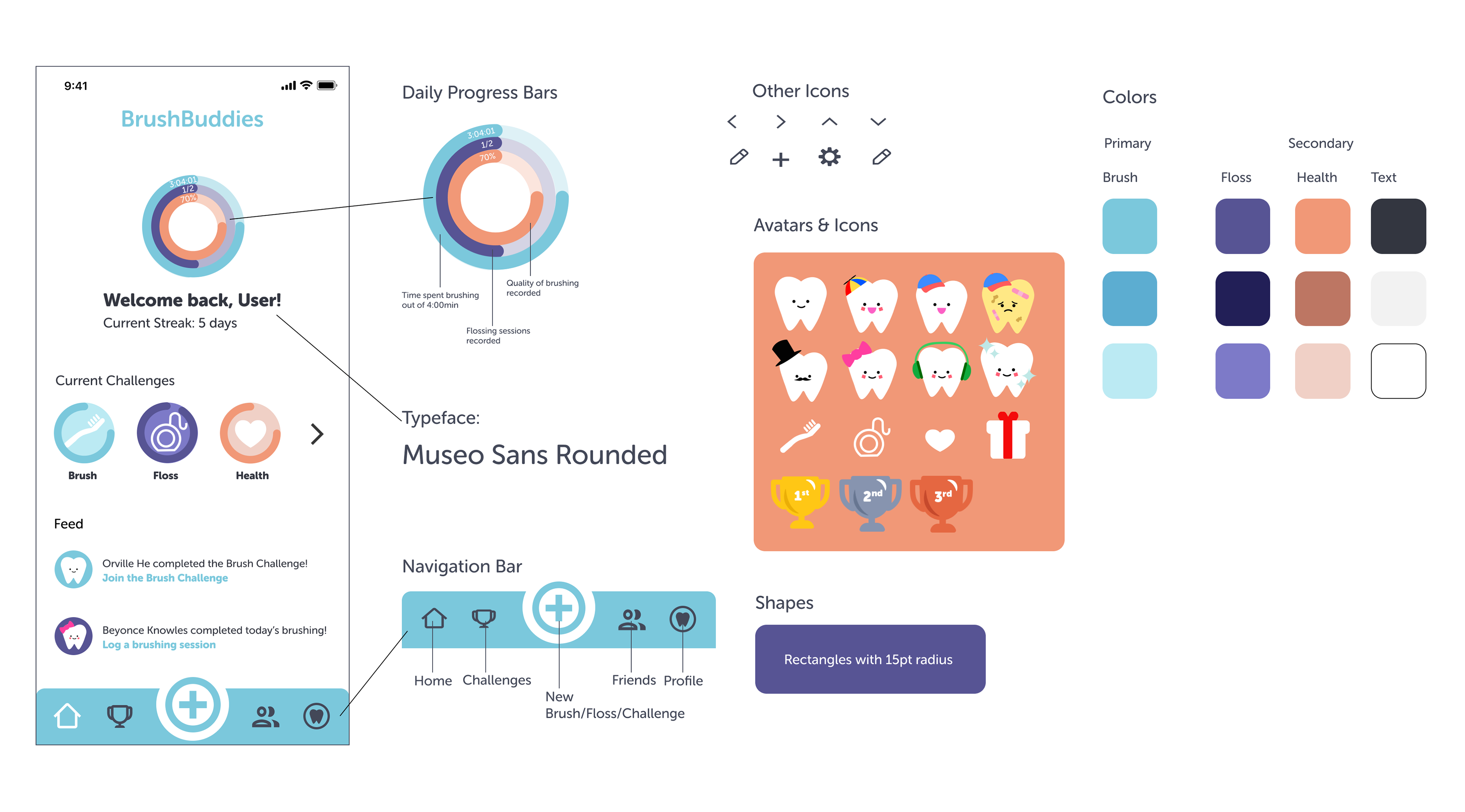 Background Information: Julia is a 16 year old girl who is struggling with maintaining a consistent oral hygiene routine. She is on student council, the volleyball team, and is taking a lot of advanced classes, so her schedule is jam-packed. Little tasks like brushing her teeth often get forgotten or do not seem as important. Julia knows that it's important to brush her teeth twice a day, but some days it just isn't a priority.
​​​​​​​
On a particularly busy Monday evening, after school and volleyball practice, Julia is tired and just wants to shower and go to bed. Julia brings her phone in the bathroom to play music when she showers. When she gets out of the shower, she sees a notification on her phone that her best friend just finished brushing her teeth through the BrushBuddies app. She sees that all of her friends are on the leaderboard. Julia realizes that if she doesn't brush her teeth, she risks losing her points. (If she loses her points, her friends will also be able to see this, which makes her a little nervous since she is competitive and wants to beat them). She feels the friendly competition which motivates her to then brush her teeth that night. 
Why download the app? BrushBuddies is a fun and engaging way to improve oral hygiene and peer group dynamics. Individuals and friends become self-aware of their own oral hygiene, and the app provides a constructive approach to group health improvement.
Why continue using it? The app contains real-time updates when friends complete certain tasks and notifications for the user when it's time to brush. A sense of accountability and accomplishment complement the user experience while providing the means for oral hygiene habit formation. 
​​​​​​​
What are the end user benefits? Users practice better and more consistent oral hygiene. They are able to see their individual improvements and progress, as well as those of their peers. 
Applied Heuristics (Adapted from Tiffany, Brooks et al)
1. Appropriate functionality - Basic features like timer, goal tracking, reminders, and is intuitive
2. Privacy - login/password and user control of data
3. Positive, gain-framed motivation and messages
4. Accuracy of user information - sync with Smart Toothbrush
5. Visibility of user status - visible on home screen and more in-depth explanation of progress data
6. Customizability - personalization of oral hygiene goals, colors, sound, notifications, etc