Project Type: Web page refresh, illustration library, UX research
Timeline: 3 months
Team: David Corneail, Gus Evrard, + team at AI
Tools: Adobe XD, Photoshop
Process: Research, stakeholder interviews, sketching, wireframing, prototyping, developer handoff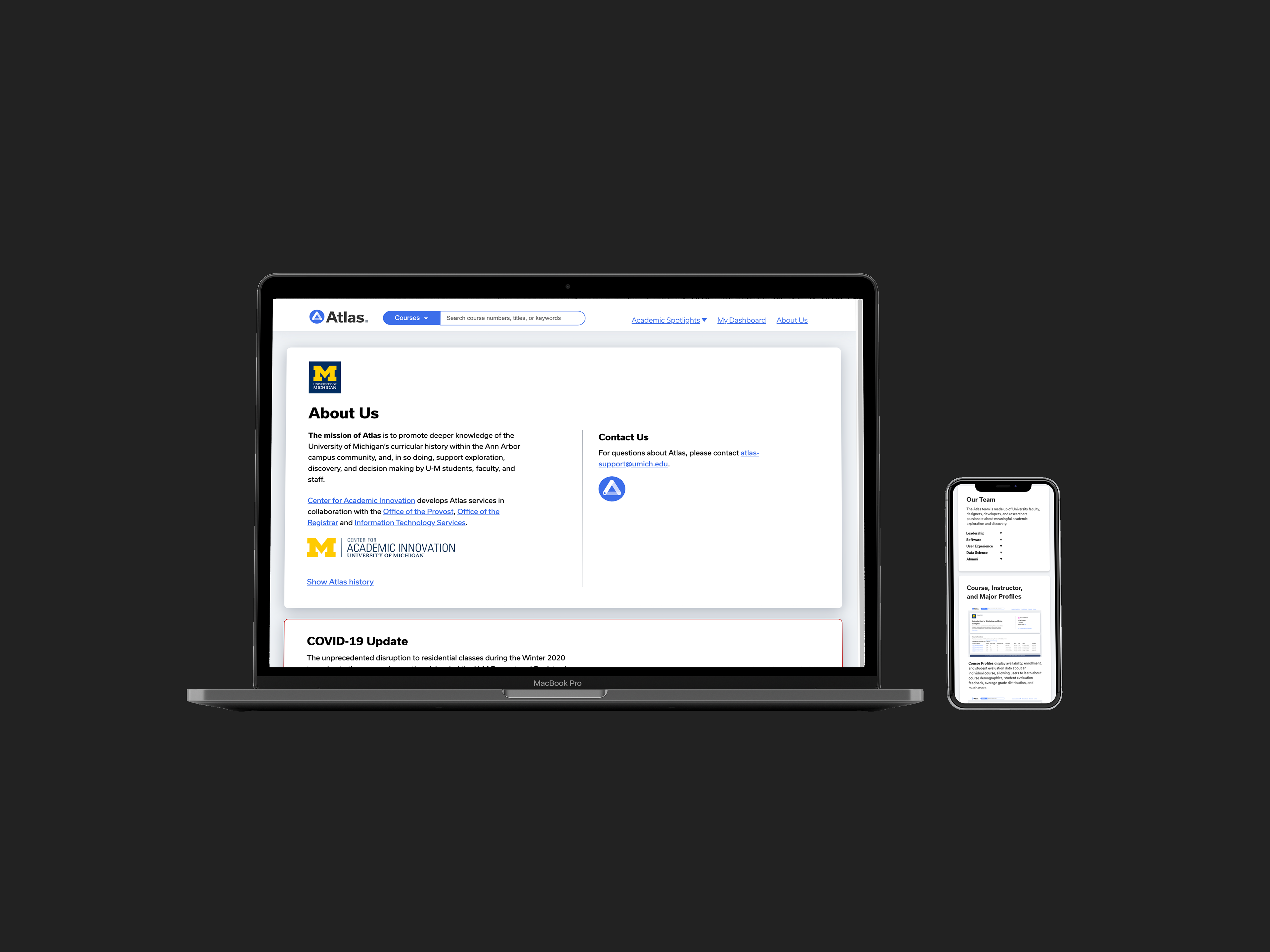 During my fellowship at the Center for Academic Innovation, I was tasked with a variety of projects, including refreshing the About Page for Atlas, a tool that lets students and faculty look at historical course data for the University of Michigan.
I worked with fellow designers, developers, and academic faculty to gather the necessary research to approach the redesign. I created a high-fidelity desktop and mobile prototype to be presented to the team, then handed it off to be implemented on the website during the development cycle.  
Current parts of the website contained long paragraphs of evaluation information and not enough information about the product itself and the team members. We wanted to highlight the large team of people behind the tool as well as showcase Atlas' history. 
1. Provide a more comprehensive overview of Atlas and its history
2. Include Covid-19 updates
3. Highlight team members
4. Showcase student and instructor testimonials